ROME SIGHTS
Colosseum
Roman Forum

Sistine Chapel
Trevi Fountain
St Peters Square
Basilica
Vatican Museums
Pantheon
Piazza Navona
Spanish Steps
ODD ROME
Knights Of Malta Keyhole

VISIT THE WORLD FAMOUS... EuroBlog!!!!!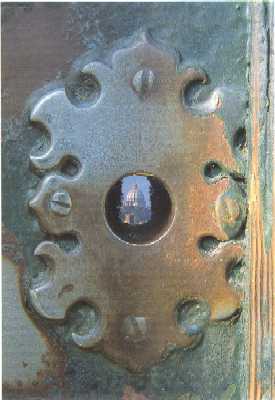 View through the keyhole


Distance from hotel:
Hours of operation: Cost: Included with tour: No

THE HISTORY

Up on the Aventine hill, above the Forum, there is a nice walk to do. First visit the church of Sant' Anselmo with its lovely courtyard. Pass the Santa Sabina Church. Soon, you will see a building with a green door. This is the retreat of the Knights of Malta. The door is seldom open but you will surely notice some people peeping through a hole. They are not being too curious or impolite, they are just having one of Romeís best views of St-Peterís.